Japan is the country where you enjoy the different beautiful scenery
with the four seasonal change.
Above all,the season from late March to early April is the best moment when
Japanese people loves because their lovery cherry blossoms are in full bloom.
we hope you enjoy Japanese spring,when the cherry blossoms are in full bloom
in the garden of us,Gyoan-senjojiki.
and do taste the meeting dinner with the best seasonal food!
---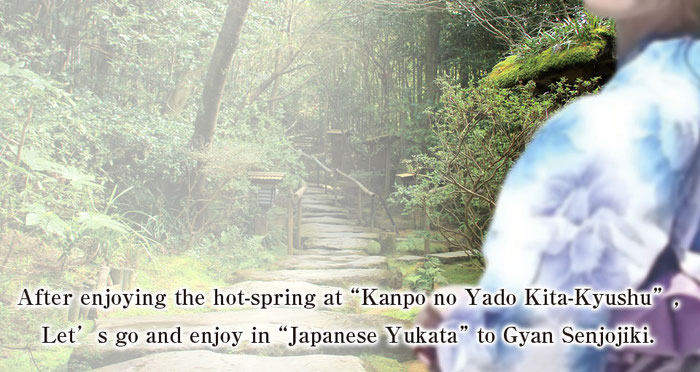 We have begun picking you up to "Kanpo no yado Kita-Kyushu".(one pair reciprocating)
In case you want to pick you up there,
we accept it from more than two persons' booking in Advance.
Will you please inquire us in your reservation?
---
Gyan Senjojiki with its tradition and worth of Japanese wisdom
The remote private room, where you can taste seasonal food in a relaxed atmosphere.
More than entertaining or dining together,
the rooms make your dinner with your family or friends more special.
We wish you would enjoy the tasteful space and dishes, without feeling surrounded by others.
---
The season when we feel the sea breeze comfortable has come.
Please do enjoy the elegance which you feel only at Gyan Senjojiki.
---
The garden with rural beauty,
remote private rooms, and the view of Genkai Sea!
You may enjoy dinner there and spend special time
with our dishes and every seasonal scenery.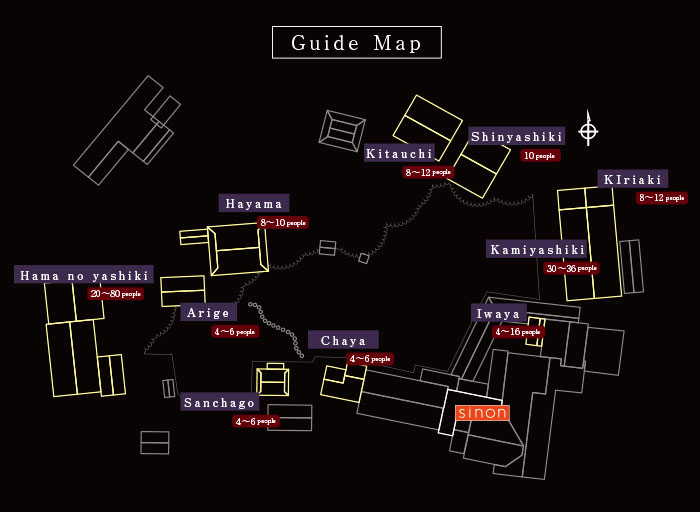 We wish you to  use Senjojiki widely for a dinner party,
a tea party, a company's hospitality, 
  and so on.
  We provide you the courtesy bus service around Kitakyushu City or the suburbs.
  You may use Senjojiki for various parties.
---

 Senjojiki, where you can see thre sunset in Genkai Sea, you may enjoy relaxing time.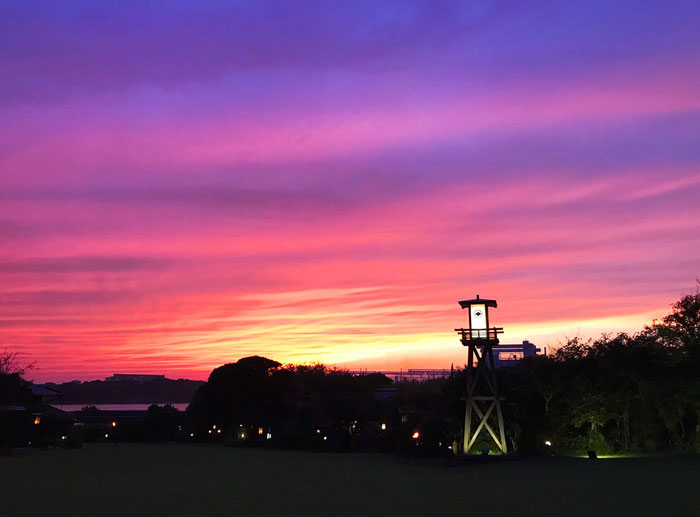 [week days]   open 11:30~21:30 (order stop 20:00)
[weekend and holidays]   open11:30~21:00  (order stop 19:30)
Shop holidays     Mondays

Open from Monday to Friday [except for Tuesday and National Holidays]
Open 11:00~14:00
---
postal number 808-0123
  Arige 3175, Wakamatsu Ward, Kitakyushu City, Fukuoka Prefecture
 Tel +8193 741 1191   Fax+8193 741 1193
---
Gyan Senjojiki accepts your reservations of
"Kaiseki" from more than two persons by appoint only.
---